Conversational AI Chatbots / Virtual Assistants developed using Google Dialogflow can add significant value to procurement in 10 ways.
Artificial Intelligence (AI), Smart Learning capabilities, and Natural Language Processing (NLP), along with an ever-increasing customer expectation for personalized and real-time interactions, have opened up a whole new universe of possibilities for changing the user experience.
'Chatbots or Virtual Assistant,' or interfaces capable of facilitating human-like interactions in a multichannel context, are today viewed as crucial for offering a personalized experience. Virtual assistants employ Artificial Intelligence (AI) and a real-time messaging / voice service to help users execute complex activities with minimal or no human intervention. Virtual Assistants use AI technology like Google Dialogflow, for example, adjust search results based on user behavior to improve your overall experience.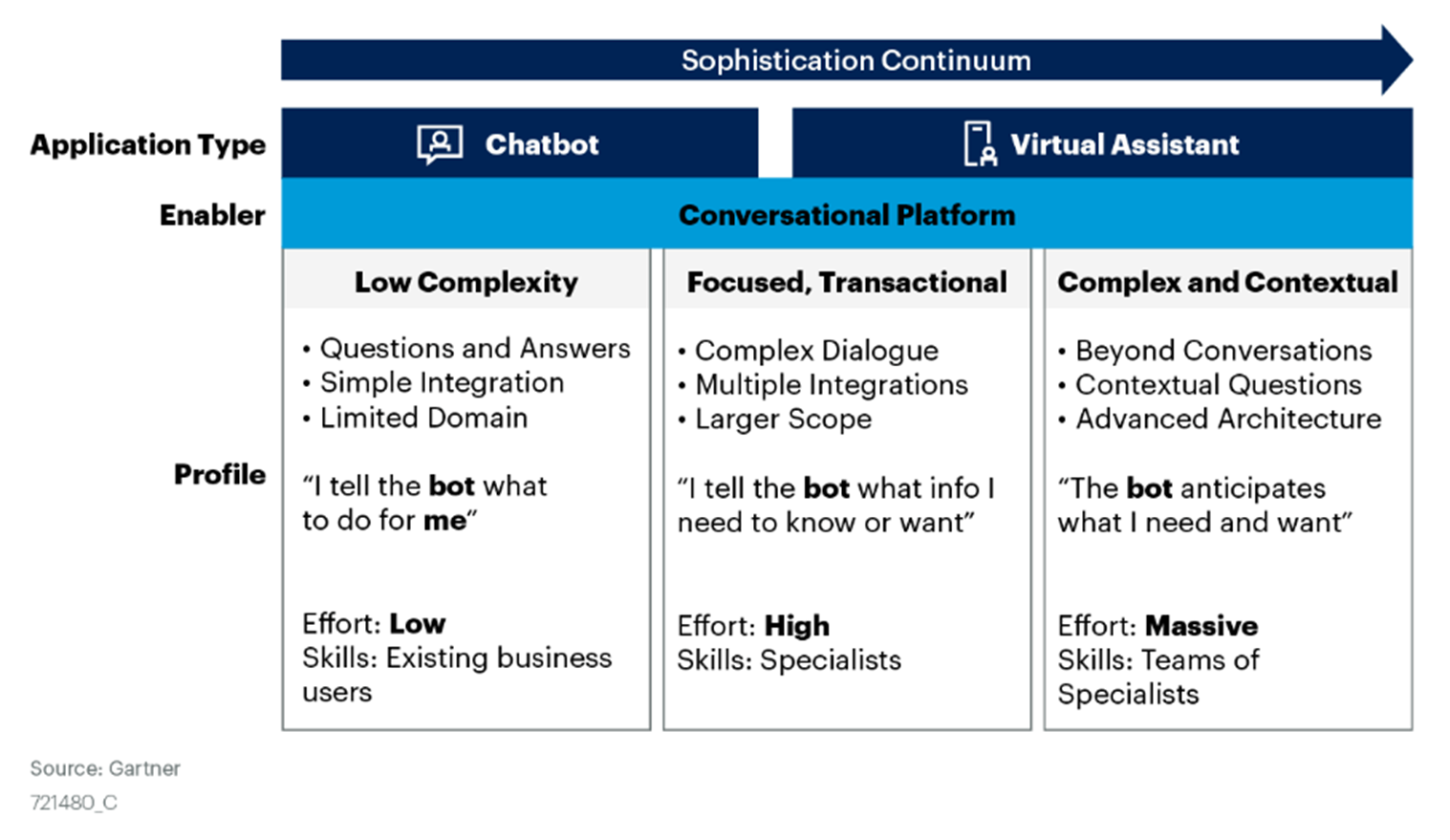 Many organizations are increasingly using Google Dialogflow to develop Conversational AI Chatbots / Virtual Assistants to improve customer experience, drive efficiencies, and provide real-time help, in addition to smart assistants on mobile devices.
Automated personalized interactions:
These assistants can communicate with users/requisitioners in the same way they interact with procurement teams today—by emailing, calling, using procurement platforms, and so on—through a voice/message/or any other type of interaction.
Training on Policy and guidelines:
They can educate users and provide solutions based on their specialized understanding of the Enterprise (procurement regulations and procedures) and Buyer (purchasing behaviors, patterns, and so on).
User-Friendly Guided Buying:
These assistants can be programmed to make appropriate purchasing recommendations, such as acceptable models, preferred vendors, and purchasing channels, based on procurement policies and buying channel requirements.
As a 'Personal buying assistant'
For users to assist in finding the proper items, creating/auto-filling purchase requisitions, obtaining approvals, and providing status information, among other things.
Initiate Proactive Alerts
Based on integration with Business Intelligence (BI) and Market Intelligence (MI) systems on anticipated supplier disruptions, delivery problems, etc.
Enable real-time decision making for Procurement
By completing sophisticated activities such as identifying duplicate orders, vendors, and invoices; examining expenditure trends to discover spend consolidation and cataloging opportunities, and so on, which may be presented to sourcing and category managers for future strategy creation.
Ensuring that the purchase process is completed, issuing alerts for delays, and preserving a process audit trail.
Multi-Channel experience:
These Assistants can give support via a variety of channels, including the web, mobile, instant messengers, voice-enabled devices, wearable devices, and so on, making it easier for users to make decisions, place orders, and track delivery while on the go.
Many of these assistants now have real-time translation capabilities that allow them to support multiple languages, reducing or eliminating the need for a resource-intensive 'Procurement desk.'
Most ERP systems can simply be connected with these assistants without the need to replace the main systems.
What's important to remember is that Chatbots built using Google Dialogflow don't just provide conversational aid or information; they also act as a virtual friend or 'Guide,' fulfilling one or more of the responsibilities listed below:
AI in procurement – Tasks performed by AI Chatbots (beyond conversational assistance):
Based on prebuilt/coded instructions, providing real-time responses and recommendations to user requirements. (Intelligence in Conversation)

Through integration with the company's ERP and other backend systems, guiding the user to the most appropriate buying channel/ preferred vendors based on coded instructions, contracts, company policies, thresholds, and other factors, and then conducting activities on the user's behalf, such as filling out request forms and conducting searches. (Integration Intelligence is a term used to describe the ability to integrate information from several sources.)

Based on continuing prior learnings, adapts to give a more tailored and proactive experience (Cognitive & Adaptive UX) (Providing, Guiding, Adapts……)