Flixbuy
, the first Live Commerce Platform for Smart TVs
Sell via Live and shoppable videos in mobile, web & TV.
Contact us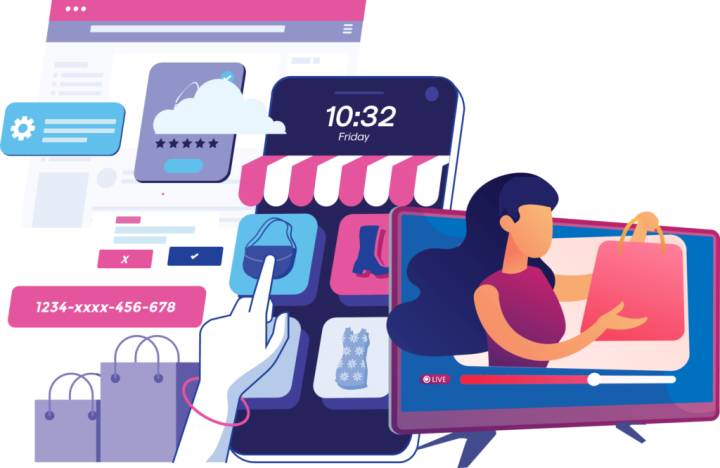 Launch Branded Apps
Flixbuy offers option to launch branded apps in smart TVs.
Brings Aggregate Live And VOD
Flixbuy market place app brings aggregate Live and VOD from all E-commerce partners.
Smart TV Live commerce
Flixbuy is the first platform enabling e-commerce in smart TVs.
FLIXBUY Marketplace
Flixbuy will aggregate all sellers & integrate with their e-commerce backend.
Easy & Quick Checkout
Quick check from TVs, Mobile & Web , Alexa etc.
Integrated with e-commerce platforms
Integrate with any e-commerce platforms with no or minimal effort Analytics.
Influencer Management
Schedule and manage influencer events , videos and track the sales.
Analytics
Powerful product-streaming analytics solution with detailed user reports.
Integrated with all major eCommerce platforms