Accelerate your
Digital transformation
A true technology partner with a proven track record of executing transformation projects from strategy to execution.
Learn more
Contact us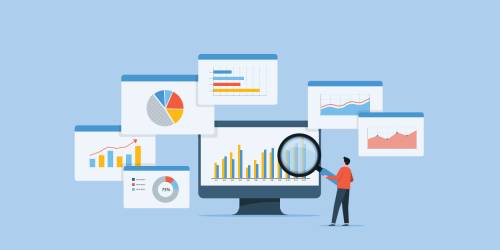 Since 2013
Delivering Next Gen Digital technology solutions
Custom Development
We analyze business processes, opportunities, and problem statements to develop the best possible business solutions.
Cloud adoption
Experienced in AWS, GCP, Azure cloud stacks in migration, cost optimization, performance, security & DevOps.
Big Data Analytics
Creating impactful insights by processing complex enterprise data enabling decision intelligence.
AI Automation
Automate business processes using the power of AI and data to improve productivity and customer experience.
Accelerate your business growth with insightful decision making
with Big Data analytics implementation
Snowflake, Big Query, Redshift
Expert in cloud-based data warehouse and data lake implementation.
PySpark, Python, DBT, Dataflow, Dataproc
Leverage best-in-class ETL tools to deliver the Big data implementation projects quicker and efficiently.
Tableaue, Looker, Power BI
Create impactful dashboards and visualization using leading data visualization tools.
Customer insights, Marketing analytics
Create 360-degree analytics combining enterprise data sources, data lake, and social media data to create impactful insights.
Building and managing user friendly
Mobile Apps
Android , IOS App Native development
Build highly user-friendly Mobile apps using Kotlin and Swift with high performance and ease of use
Python, Spark, Dbt, Dataflow, Dataproc, Pubsub,Kafka
Build advanced ETL and data management tools with powerful tools and technologies
React Native
Enterprise Mobile app development with hybrid technologies like React Native
State of Art UI design.
We work with leading UI designers to build excellent UI/UX designs for the apps.
Deploy an enterprise virtual assistant using Google NLP
by integrating Google Dialogflow
Google NLP, AI, Multi-language , Voice supported
Leverage Google provided tools to build an intelligent virtual assistant
Social Media, Google Maps, Search , Whatsapp integration
Integrate with all leading social media platforms
50% reduction in customer support cost
Reduce customer support cost by collecting maximum information and automation using the bot
Upselling and smart marketing
Deploy demographic and context-based up-selling and marketing campaigns
Automate manual tasks by implementing
AI based Robotic Process Automation(RPA)
Microsoft Power Automate, UI Path, Blue Prism
We help to choose the right tools based on your business needs and scale.
Build for Scale
By strategic implementation of RPA, will ensure the organization's readiness to handle business growth and organization change management.
Significant Cost reduction
By implementing RPA, we can achieve significant cost reduction and optimized resource usage.
Integrated & Secure
The key success factor of RPA implementation is integration with existing IT estate and ERPs and ensuring compliance to IT security.
Our state of art
Media Platforms
AVOD-SVOD-PVOD
Flexible monetization models
Deep dive analytics
Impactful insights to support your marketing and growth plan.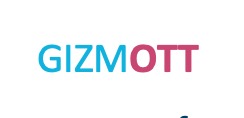 Launching an
OTT service
and monetizing is easy now.
With our feature-rich OTT platform and monetization framework, you can launch OTT service cost-effectively.
Learn More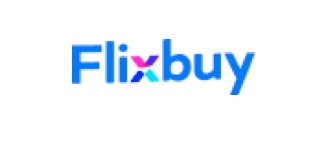 First Influencer
Live Commerce
Platform for smart TVs
Enabling retailers to Live stream and sell in Web, Mobile, Social Media, and Smart TVs with smart buy options
Learn More
Integrated
Quick integration with E-commerce backend.
Powerful marketing
Influencer Live commerce is six times effective than any other digital advertising.
Gizmeon believes in true partnership and always align our goals with client's objectives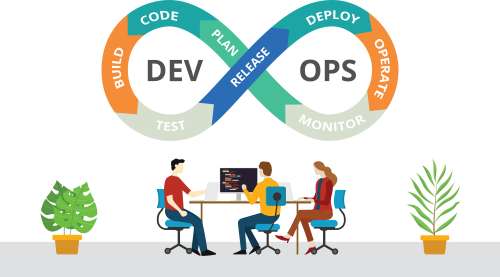 Gizmeon proven delivery model ensures faster execution, quality, and high collaboration with business.
Get free consulting . Contact us
Agile
Work closely with the business team and deliver quickly with our global Agile model.
Design to Quality
All our processes are designed and executed to ensure quality is never compromised.
DevOps
Our DevOps practices enable faster, reliable, module, and secure product delivery.
Cloud First
Our consultants are cloud-focused and ensure we explore maximum utilization of cloud capabilities.
Contact us
Learn More about us
Gizmeon leadership brings innovation, commitment to quality and decades of industry experience.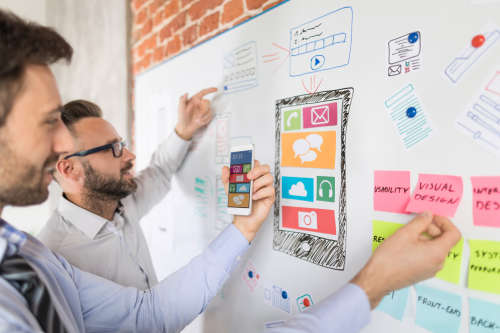 Easy to use features
This is just a simple text made for this unique and awesome template.
Join a friendly community
This is just a simple text made for this unique and awesome template.
Join a friendly community
This is just a simple text made for this unique and awesome template.
Join a friendly community
This is just a simple text made for this unique and awesome template.
Create an account
Start working on projects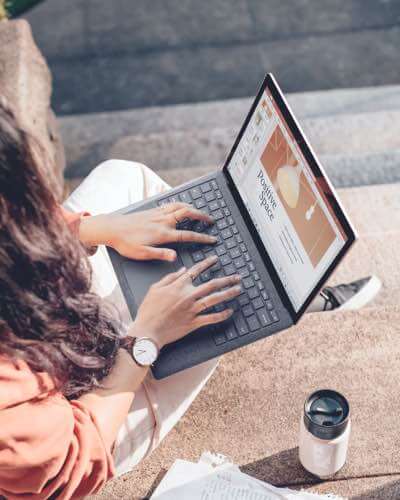 Highly cost efficient with our global delivery model.
Project Management
We execute from strategy to execution
24 x7 Application support
Our application support teams are committed to ensure the service availability without disruption.
Flexible Engagement Models
Resource augmentation and fixed price project engagement models.
Great team
work with highly talented and experienced technology consultants.
Create an account
Start working on projects
Trusted by clients across globe
When we made the move from 35 years of broadcast to streaming delivery for our 4 TV series, we vetted many equally qualified companies to work with. Boy, were we fortunate to have found Gizmott. I am convinced there was no other OTT solution out there that could work as swiftly and effectively as Gizmott. Their team is responsive, understanding, prompt, and flexible…a key to working in our industry these days with technology and platforms changing daily! Additionally, Gizmott sees the full picture: distribution, marketing, and advertising. There are few if any others out there that address a fully integrated OTT solution. Moreover, Firoze and his team are constantly bringing opportunities to Discover Mediaworks to partner with others in the industry and be ahead of the game with new solutions for our consumers/viewers.
Gizmeon have been invaluable to us in the implementation and rollout of our OTT strategy. Their hands-on and flexible approach has enabled us to offer à high-quality multiplatform service for our content with minimal headache."