Full Spectrum
of
Microsoft Solutions & Services
Our strong partnership with Microsoft Corporation enables us to provide a full spectrum of IT solutions & services ranging from consulting, architecture, implementation, and maintenance. We focus on building a customized and comprehensive solution to our customer's requirements and simplify the complexity of their IT environment by leveraging multiple Microsoft Products.
Contact us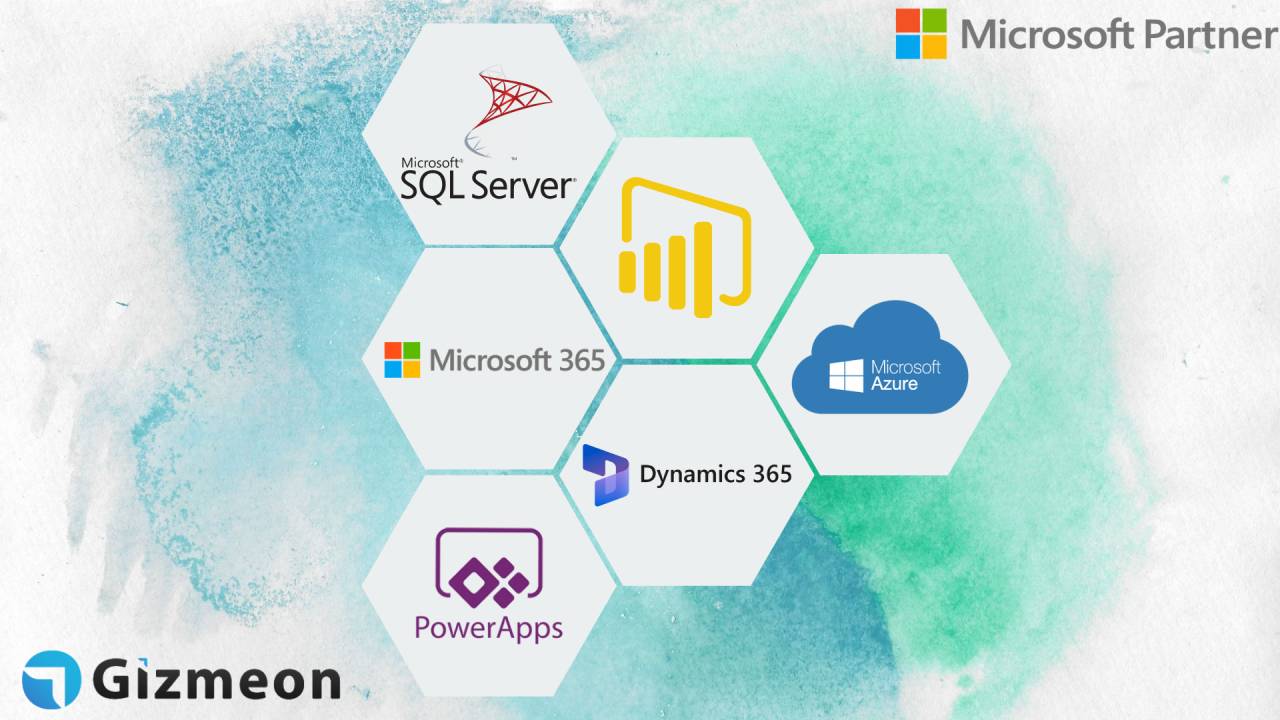 Data Consistency
Single version of truth for the users across the organization
Actionable Insights
Deliver the right information into the right hands at the right time
Enhanced Performance
Increased operational efficiency through actionable insights
Product/Service Revamp
Redesigning the products & Services based on customer behaviour analysis
Personalized Customer Service
Deliver personalization at real-time in a multi-channel service environment
Reduced TCO
Optimized platform & services with reduced cost
Microsoft
Solutions & Services
Our highly experienced technical team can implement projects of any complexity or challenges.
Microsoft Power BI is a cloud-based business intelligence software that can transform your business by helping you analyze and view your data through an interactive dashboard with compelling visualizations. This dashboard connects with all the data streams from various applications in your environment, which can extract powerful reports of any function or department to give you one version of the truth in real-time with high accuracy and consistency.
SQL Server can be used to build various BI solutions such as master data management, data migration and integration, data mining, and OLAP building tools. It allows you to create powerful & secure solutions for processing large amounts of data with actionable analytics to help you achieve cost-effective reporting. At Gizmeon, we offer the entire spectrum of Microsoft BI SSIS, SSAS, and SSRS.
Azure is the public cloud computing platform that offers software as a service (SaaS), platform as a service (PaaS), and infrastructure as a service (IaaS). It supports various operating systems, databases, programming languages, tools, and frameworks, including both Microsoft-specific and third-party software and systems. We in partner with Azure can design and develop your cloud applications in the native cloud and hybrid cloud environments.
Very popular Office 365 has a new name now with more features called Microsoft 365, which can keep your employees productive regardless of any device they choose to log in from any part of the world. It can work flawlessly on multiple devices with various operating systems such as Windows, MAC, iOS, and Android. We can help you customize your Microsoft 365 based on the apps and services required for your business.
Power Apps is a suite of apps, connectors, and information platforms that offers customized application development by enabling a low-code/no-code environment. At Gizmeon, we can help your team build and quickly launch customized apps to streamline your business processes. Our PowerApps experts will support you in extending its capabilities with Azure functions and custom connectors to proprietary or on-premises systems.
Dynamics 365 is a platform that breaks down the silos between CRM and ERP to connect various functions such as sales, finance, operations, HR, and support. It has in-built with data and intelligence features that can identify hidden opportunities in your business. Our experts have the right amount of experience and knowledge to help you with requirements scoping, planning, architecture, implementation, and maintenance.
Power Automate was previously known as Microsoft Flow, which allows you to automate workflows between your Microsoft or third-party applications, to eliminate repetitive tasks and save valuable time. Our engineers can help you with the seamless integration of your applications, both internal and external. And, automate some of your complex business processes. In addition, we provide customized consulting services for several enterprises, from the initial concept to implementation.
Microsoft Customer Data Platform (CDP)
Businesses need an efficient way to collect and organize all the customer information that flows into their systems, and Microsoft Dynamics 365 Customer Insights can help. The AI-generated customer insights can help various functions of your organization to personalize their interaction with your customers. Our engineers can help you develop a customer data platform to deliver insights that enable action with minimal training.