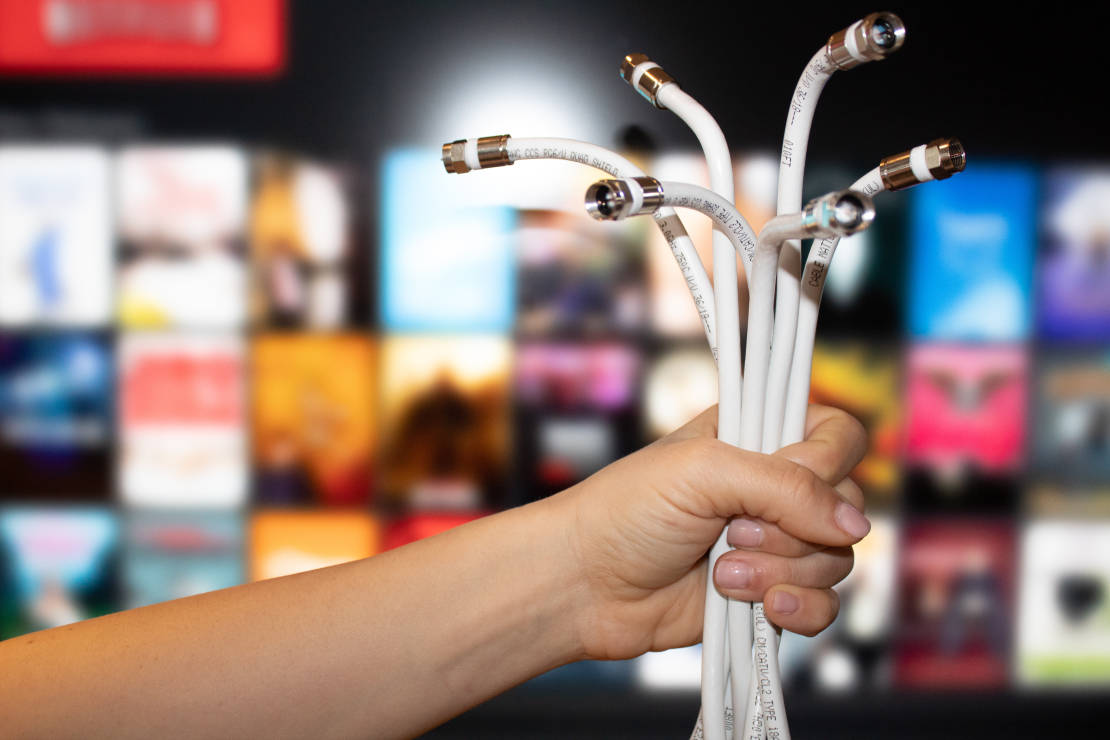 Roku introduces OTT audience tool, World's First 4K Video Streaming Platform from Space, and other top news
Roku introduces OTT audience tool 'to reflect the dramatic shift to streaming'
Roku has launched an over-the-top TV (OTT) media planning tool as it looks to carve out a larger slice of brands' traditional, linear TV spend. Dubbed Activation Insights, the tool should help brands find hard-to-reach consumers who are either watching less cable TV or cutting the cord altogether. "Smart marketers are significantly increasing investments in OTT to reflect the dramatic shift to streaming," said Scott Rosenberg, senior vice-president, and general manager of Roku's platform business. With Activation Insights, Roku will combine its subscriber data and automatic content recognition data, a system baked into Roku's 10m-plus smart TVs that can measure a consumer's linear viewing habits. Advertisers can then plan against that to balance out their TV spend and target viewers who gravitate more toward OTT streaming services.
World's First 4K Video Streaming Platform from Space
'Space Exploration Network,' founded by Charles Black in 2014, announced and displayed its first incredibly sharp and clear 4K video streaming platform from space. The platform is set on a satellite that has been manufactured by S.P.Korolev Rocket and Space Public Corporation Energia (RSC Energia). The latter plan on using Sen's video-streaming platform on spacecraft that are being developed for the future. A first of its kind, the platform boasts six video cameras and the Sen Video Unit complete with a computer system used to operate the cameras and to process the video data. Six 4K videos were streamed simultaneously to offer precise information about the spacecraft. Two of these cameras are directed and steered robotically to snap and stream various viewpoints, as well as display a wide shot of Earth.
Murdoch-backed adtech startup Unlockd ditches Google lawsuit
A Murdoch-backed adtech startup that sued Google for anticompetitive behavior has abandoned its lawsuit – and been landed with a £200,000 legal bill for its troubles. Unlockd sued Google after its business model was thrown into jeopardy by the adtech giant. That model was simple: if you installed its app, every time you unlocked your mobile phone you would be shown an advert. By letting those ads play, you could get money off your phone bill. Google said this breached its policies and kicked the upstart out of the Google Play app store. Unlockd then entered voluntary administration. Originally backed by Lachlan Murdoch, one of media mogul Rupert Murdoch's children, Unlockd claimed Google was breaking competition laws.
Airship's Data Study Reveals the State of Global Mobile Permissions One Year into GDPR
With GDPR reaching its one year anniversary May 25, customer engagement company Airship today revealed top-level results of its global benchmark study, examining the state of mobile app user permissions across nearly 700 million people worldwide. While marketers trimmed customer lists to meet new regulatory requirements for "traditional" channels (i.e., email), mobile app audiences continue to grow — up globally by +16.6 percent year over year. Businesses are also sending more notifications — averaging 36 per user per month (up 18.4 percent since last year) — while the average notification opt-in rate remains high at over two-thirds (67 percent) of global app users.
MoPub's New SDK Helps Apps Tie User Value To Ad Spend
MoPub released an SDK update on Tuesday that gives app publishers access to impression-level revenue data. Historically, that type of data – which lets user acquisition managers attribute revenue and lifetime value to specific users at the impression level – has been hard to come by. Most third-party ad networks haven't been set up to share that information, and when they do, it's usually aggregated, which means advertisers can't see which users came in through which campaigns, said David Gregson, a product manager at MoPub. So, while app marketers pour money into their acquisition campaigns, they don't know which ads hooked whales – coveted users that spend a lot of money in apps – or which users are better monetized through ads. If they did, they could tweak their budgets accordingly, and monetize their acquired users more effectively.
Other Case Studies