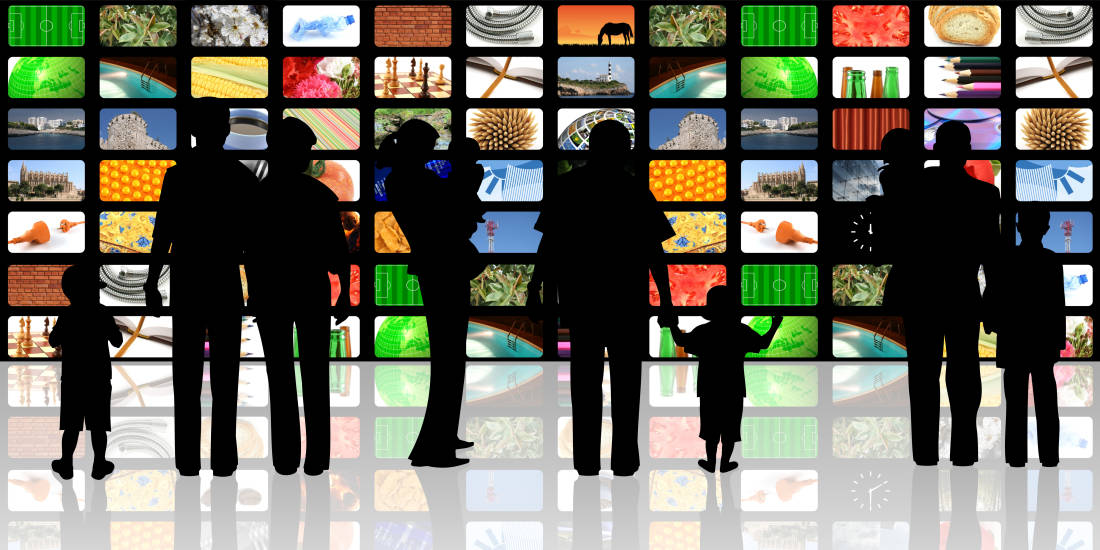 Few key things that happened around the Ad Tech & Media Tech world this week
Netflix, Hulu, Amazon will lead OTT access revenue to $22B in 2019, study says
Netflix, Amazon, Hulu and other top OTT video providers in the U.S. will drive significant growth in revenues this year. Based on 66 over-the-top (OTT) providers, led by Netflix, Hulu, and Amazon, the firm estimates U.S. OTT access revenue grew 37% to $16.3 billion in 2018 and will grow even further to reach $22 billion for 2019. Even with new OTT offers from Apple, Disney, NBCU, Quibi, Warner, and billions of OTT revenue added, and although the U.S. OTT subscriber household trajectory will well surpass U.S. TV households, U.S. TV subscriber average revenue per user (ARPU) is still forecast at three times the U.S. OTT subscriber household ARPU in 2021. Convergence said that at the end of 2018, an estimated 30% of households did not have a traditional TV subscription with a cable, satellite or telco TV access provider, up from 26% at the end of 2017. The firm said that figure will rise to 34% of households by the end of 2019
https://www.fiercevideo.com/video/netflix-hulu-amazon-will-lead-ott-access-revenue-to-22b-2019-study-says
Publishers Lash Out Against Google Over 'Unified Pricing' Changes
Late last week, Google met with some of its largest publishers, including The New York Times, NBCU, Business Insider, and others, to discuss the details of upcoming "unified pricing" product changes in Google Ad Manager. As part of the new feature rollout, which goes into open beta this week, publishers will no longer be able to set price floors at the platform or buyer level. Since publishers often give Google Ads (formerly AdWords) a higher price floor, taking this control away from publishers can be perceived as Google seeking to advantage itself, under the guise of transparency and simplicity. Pricing rules are also being restricted to a total of 100, which is also causing concern from publishers.
https://adexchanger.com/online-advertising/publishers-lash-out-against-google-over-unified-pricing-changes/
European Union Launching Movie VOD Platform Similar to 'Movies Anywhere' in the U.S.
The European Union is launching a platform aimed at informing consumers where they can access more than 35,000 European-produced movies on-demand across more than 150 video-on-demand services, including Netflix and Amazon Prime Video. "Lumiere VOD," which is currently in the beta rollout, is designed to support European films and filmmakers after an internal study found just 29% of feature films offered on VOD services originate from European countries. VOD services financially backing Lumiere include Prime Video, Ampere Analysis, Apple, CNC, EuroVOD, FilmDoo, Filmin, Filmtoro JustWatch, Kino Fondas, La Cinetek, La Pantalla Digital, Le Kino.ch, Mediathèque Numérique, Netflix, realeyz, uncut, UniversCiné, VOD Club, VOD.lu and Vodeville. With Digital TV Research projecting an increase of 409 million VOD subscribers by 2023 to 777 million globally, the EU decided to act. Lumiere VOD is slated to launch publicly at the end of the year.
https://www.mediaplaynews.com/european-union-launches-movie-vod-platform-similar-to-movies-anywhere-in-the-u-s/
SpotX Is the Secret Sauce Driving Philo's Ad Revenue
New York ad-tech company SpotX is bringing its programmatic smarts to virtual video distributor Philo. The partnership will power the programmatic monetization of Philo's live and on-demand OTT inventory. This ad-tech partnership comes courtesy of SpotX's Demand Facilitation team, which first came to be in 2013 as a way to help buyers find inventory to house their video campaigns. The team also advises video distributors like Philo on the best way to target ads across the CTV and OTT landscape, from game consoles to streaming services.
https://www.adweek.com/programmatic/spotx-is-the-secret-sauce-driving-philos-ad-revenue/
Publicis Groupe Agrees To Acquire Epsilon For $4.4 Billion
Publicis Groupe has struck a deal to acquire a data-driven marketing agency Epsilon for $4.4 billion. Epsilon is a major player in people-based precision marketing in North America, with approximately 9,000 employees, including 3,700 data scientists and 2,000 Bangalore-based technology delivery members. Last year the company generated $1.9 billion of net revenue, 97% in the U.S. With Epsilon, Publicis claims it will now become the first player to offer a "unique end-to-end service" that will result in enhanced growth of its existing businesses while opening up new opportunities. Last year, Interpublic spent $2 billion to scoop up Acxiom Marketing Systems, while Dentsu Aegis purchased Merkle in 2016 for a reported $1.5 billion.
https://www.mediapost.com/publications/article/334497/publicis-groupe-agrees-to-acquire-epsilon-for-44.html
Other Case Studies